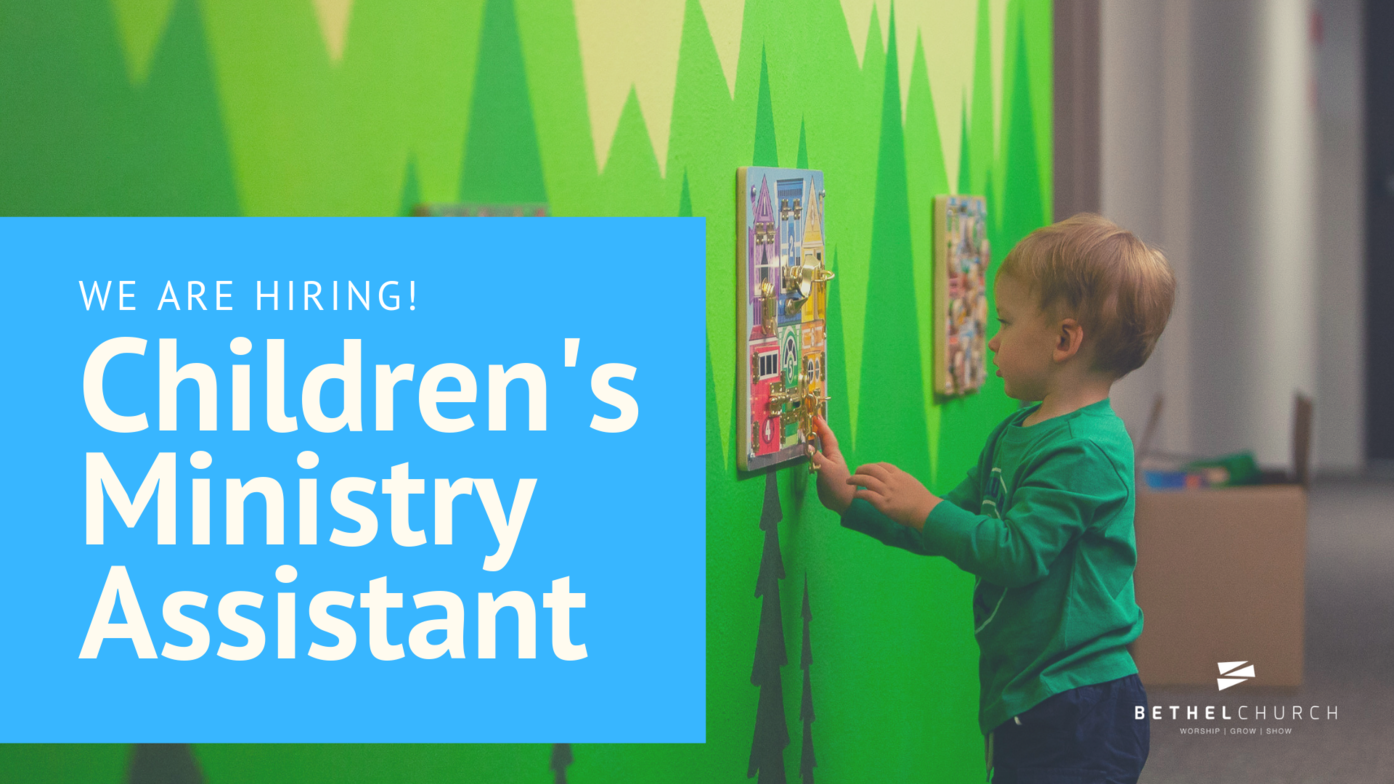 We are looking for an outgoing and organized person who loves Jesus and kids.
The Children's Ministry Assistant works closely with our Children's Ministry Director, Lisa Grant to provide leadership and direction to our Bethel Kids.
This is a part time salaried position equivalent to 15 hours/week.
Apply by sending your resume and cover letter to [email protected]
See attached job description for more details.