This event has already occurred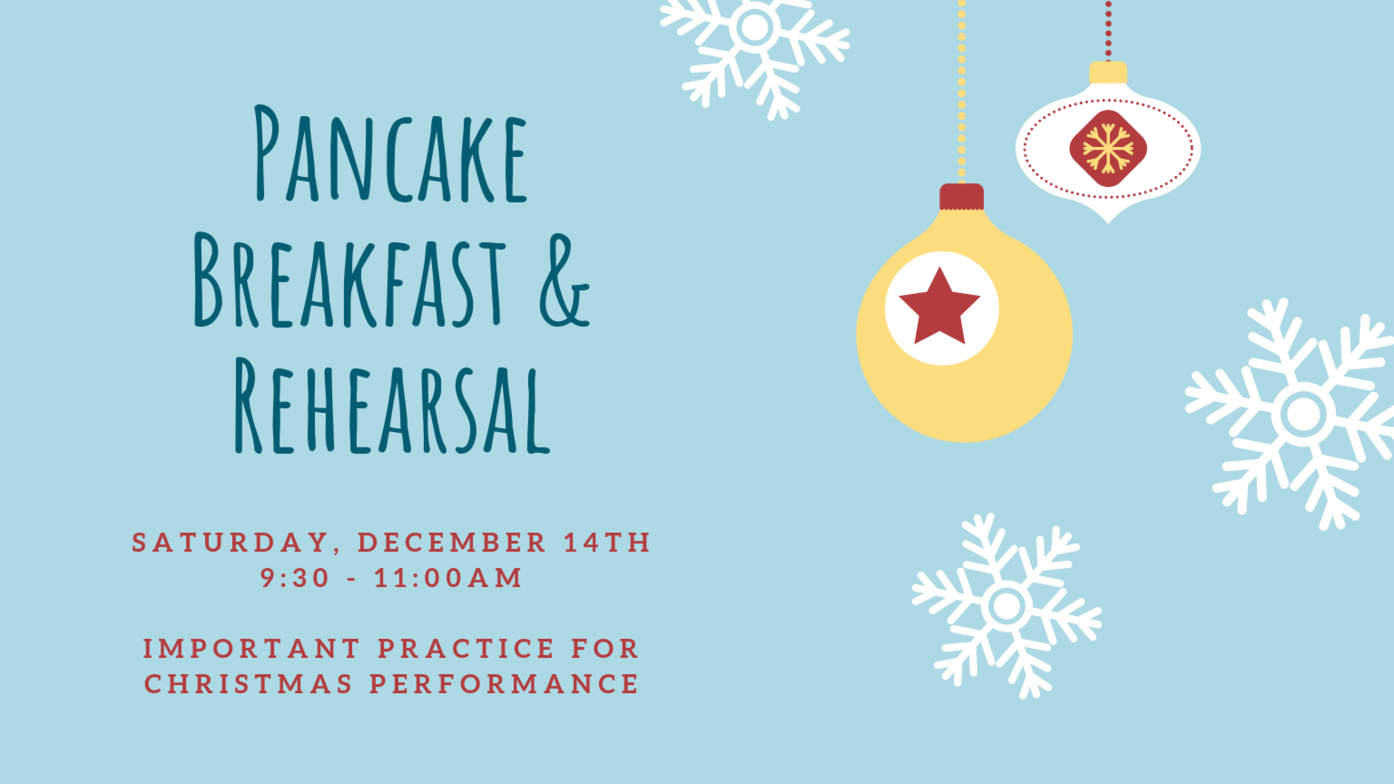 Save to your Calendar
Calling all parents & kids!
Don't miss this important rehearsal for our Christmas Special!
Saturday, December 14th
9:30am: Check in and enjoy a delicious pancake breakfast. (Feel free to come in your pjs!)
10:15 - 10:45am: Dress Rehearsal in the Auditorium.
10:45 - 11:00am: Parents can pick up their kids from the Fellowship Room.
Our Songs
We encourage families to practice our songs together at home. Click here to access our Christmas 2019 playlist on YouTube.
Preschool - Grade 1: Oh, What a Special Night! (Animated Praise)
We'll be providing super cute costumes for our younger group - donkeys, cows and sheep!
Grades 2 - 5: We Have a Saviour (Hillsong)
Kids will learn Sign Language for the chorus and bridge.
Everyone: Christmas Medley (Mannahouse Kids)
We'll sing this traditional medley all together.
If you'd like further information, please contact Lisa Grant.