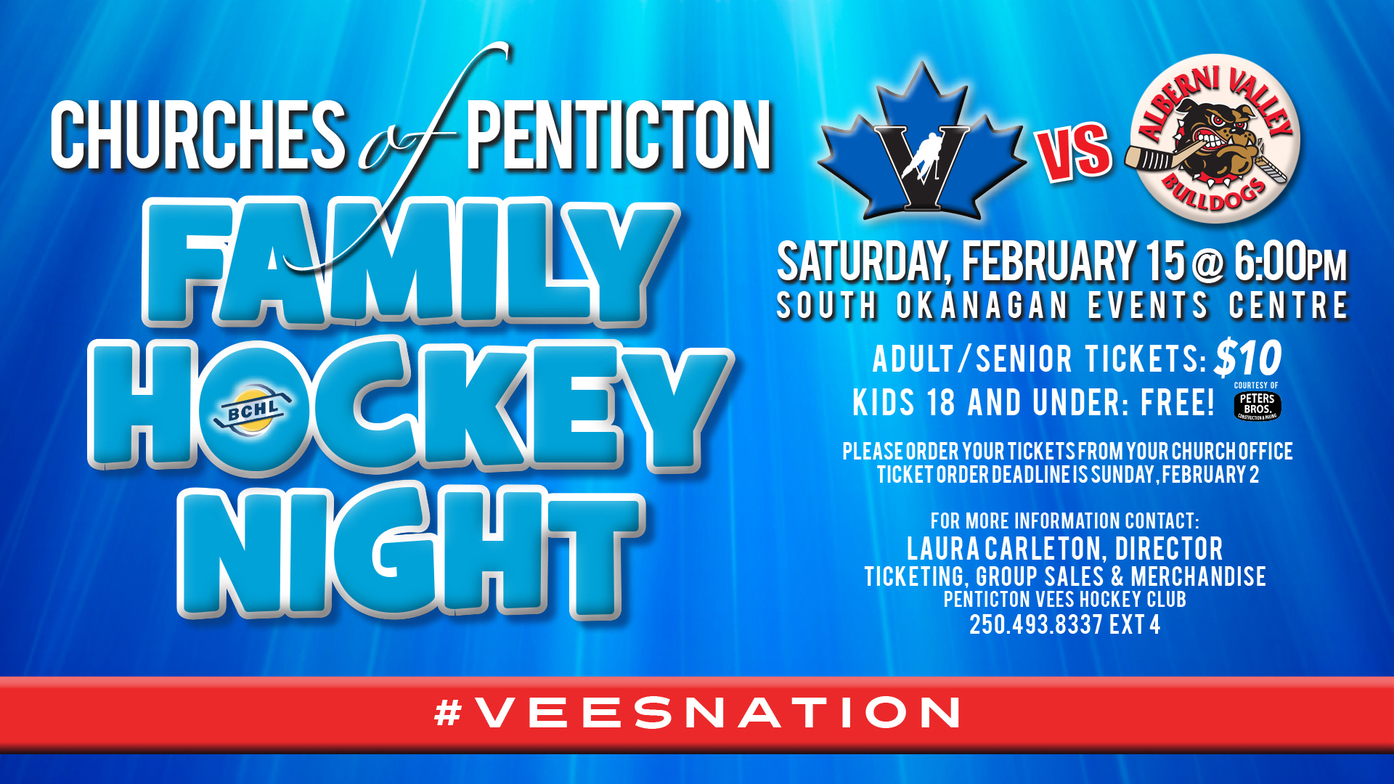 Save to your Calendar
Join your church and cheer on the Penticton Vees as they face the Alberni Valley Bulldogs. It's church night at the Vees game!
Purchase tickets ($10 for Adults, FREE for children 18 and under) from the church office, or at the Welcome Desk on Sunday. All tickets must be purchased by February 2nd.