Big Team Meeting
Big Team Meeting
Sunday, January 21, 2018

Important: This event has already occurred.

6:30PM - 8:30PM
Bethel Church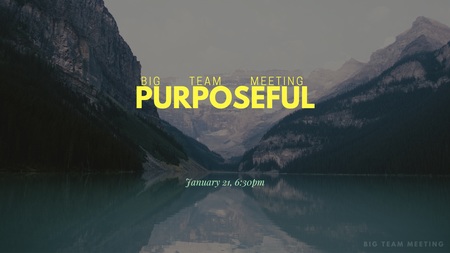 How can we be more purposeful as we serve God and serve people in 2018? Come to the Big Team meeting to discover God's purpose in our work.
The Big Team Meeting is all about training and equipping our leaders to serve well. If you are involved in ministry in any way at Bethel, we want you to attend this informative and inspirational training event.
Sunday, January 21st 6:30-8:30pm.
Return to Events
---