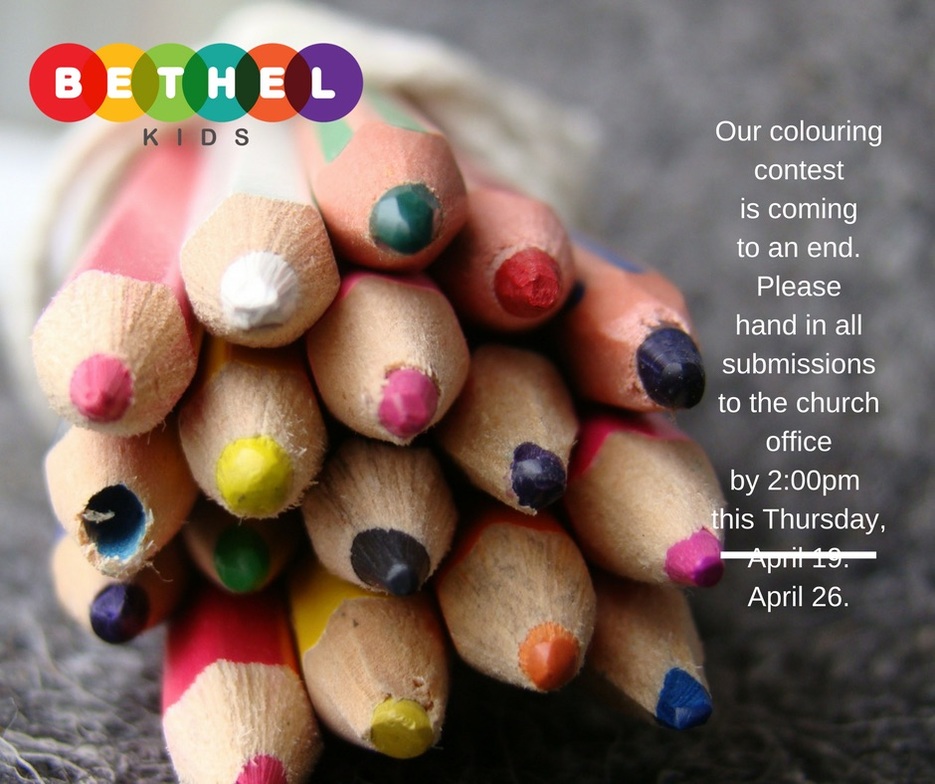 DEADLINE EXTENDED!! In hopes to include more kids in this colouring contest, we have extended the deadline to next Thursday, April 26th. So, if you haven't already, please pick up a colouring contest sheet from the Bethel Kids table and show us your skill!!
We're excited to see all the hardwork our kids put in.
Please hand in all submissions to the church office by 2:00pm next Thursday, April 26th.
Winners will be announced Sunday, April 29th.