This event has already occurred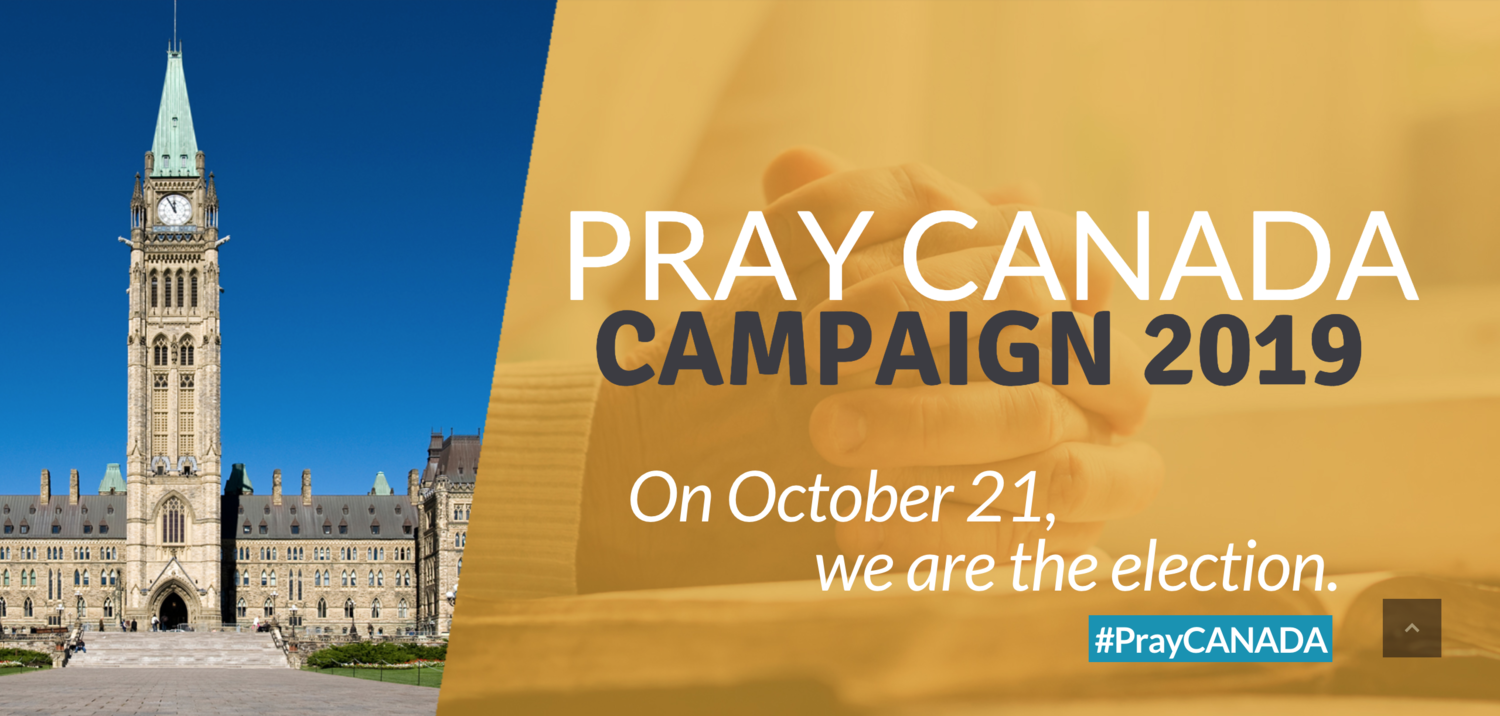 Save to your Calendar
PRAY CANADA IS A PRO CANADA 6-WEEK PRAYER CAMPAIGN FOR THE 2019 FEDERAL ELECTION.
We believe God has a purpose and plan for Canada that is much greater than anything we could imagine for ourselves. And when we seek God's heart and will through prayer, we're aligning ourselves to be an active part of that plan.
Join us as we embrace this opportunity ­to pray for the future of Canada like never before and believe that through us God will do great things.
Go to https://www.prayercanada.org/ to sign up for the campaign.
Also, like Pray Canada on Facebook